Last month in Las Vegas at Veritas Vision 2016, Dave talked to a packed room about 10 things about Veritas Enterprise Vault that you need to know.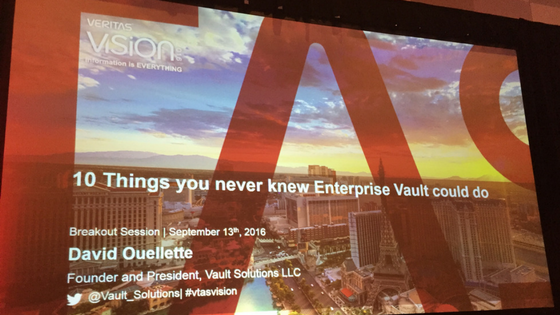 From some of the latest EV features to development partners' applications that enhance what you can do with Enterprise Vault – this is a list you need to check out!
Machine Learning – Compliance Accelerator
Archive Accelerator Centera Retention Manager
NFS Archiving
Archive Accelerator Enterprise Search
Curious about how Vault Solutions can help you maximize your Enterprise Vault environment? Drop us a line and we'll be happy to help!