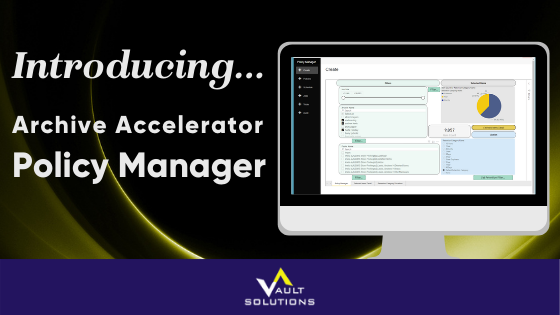 Having helped countless enterprises deploy Enterprise Vault, I can tell you that when first deployed, almost no enterprise has a document retention policy defined. Unfortunately, this means they go with the defaults, which is 'keep everything forever' and doesn't bode well down the road.
In recent years, many organizations have finally gotten around to putting proper retention policies in place, or at least have started to define processes to do that.
These policies can be as simple as changing the default policy to 6 or 7 years, instead of forever, but others get more complicated. Some other examples are:
For mailbox archiving, set everything in certain folders to n years, but put the default at a much lower number. This encourages users to file things they need to keep longer.
For Journal archives, use different retention policies based on who the person is, or even what department or country that are in. For example, keep data for VIP users longer than normal.
Once defined, actually setting the policy can be a challenge. How do you identify all message in a journal sent by members of a particular group?
Also, how do you handle overlapping policies for an item in a journal? For example, one message is sent to 3 people who work in different groups or countries, and may therefore have different retention requirements. Which policy do you choose to set?
We've talked to other companies, large and small, about these issues, and believe we've come up solution that is flexible enough to fit most, if not all, cases.
We start with the Archive Accelerator Catalog, which we've done several blog posts about already. You can read about it's introduction, how relevant the Catalog is in everyday use, and how the Catalog can save time and money when it comes to data migration.
When we showed the Catalog to various customers and partners, especially with the Power BI reports that take advantage of its speed, the question always came up… "Great, now that you've found the exact 20,354 messages that meet my criteria (in less than a second), what can I do about it? Can I change the retention, for example?"
With the newly released 'Archive Accelerator Policy Manager', we are finally making that possible!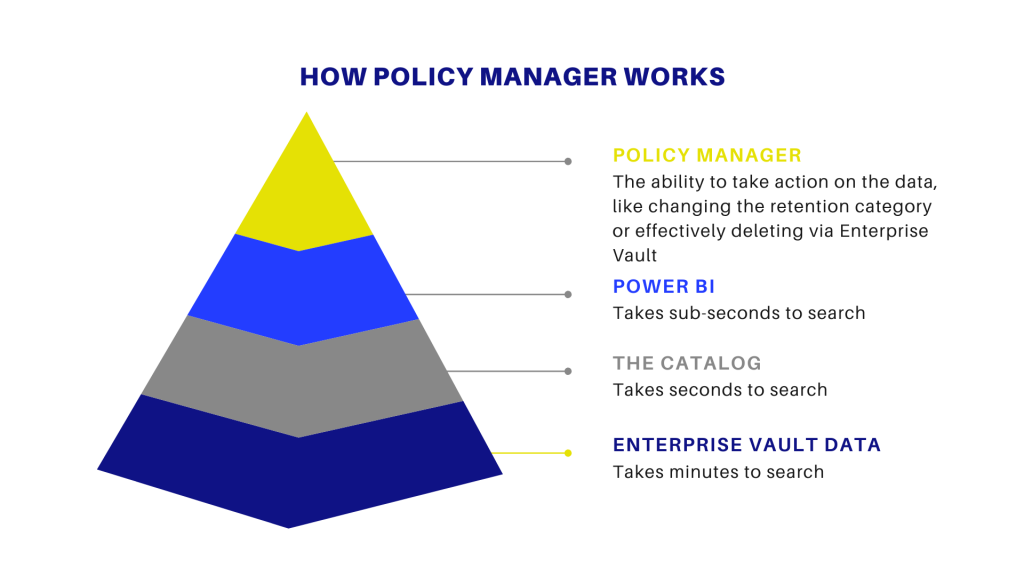 You can now manage your archived data to meet new compliance and government regulations, business rules, and more. Policy Manager gives you flexibility in building searches based on metadata, allows you to implement new retention rules on previously archived data, remove data that should no longer be retained, and provides sub-second speed and responsiveness when filtering the data to be processed.
With these capabilities at your fingertips, just imagine how Policy Manager can make managing your data easier and more seamless!