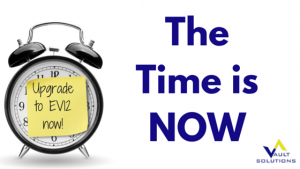 Earlier this year, the long awaited release of VERITAS™ Enterprise Vault 12 hit the marketplace. With any new software, customers often wait for the first patch (or update) before diving in, thereby protecting themselves from any "undocumented features" that may have snuck through the development process. With the release of v12.0.1 in April, we are confident the dust has settled and version 12 is now being widely adopted. The timing is right for us to dig in, and bring you our take on the newest features and enhancements. We're excited to share some helpful resources we've seen, and a quick overview of some of what we believe are key upgrades you can and should take advantage of ASAP!
First, if you have some time and are looking for a high level introduction to Enterprise Vault 12, this is a great overview video.  Although it's a bit long at 42 minutes, it covers all the big features EV12 has to offer.
One of the most important items to look at is the improved search function. This 3 minute video from Veritas talks about Search specifically, and what it can do in this most recent release.
Today, with the host of regulatory and business requirements that companies face, Enterprise Vault customers must be able to confidently retain or delete information as needed. In addition, the ability to easily discover and access their archived data to streamline their work is critical.
The best features and enhancements in Enterprise Vault 12 come together to deliver better control through classification, enhanced supervision and search through a continuously learning engine (machine learning), and improved manageability with new custom reporting, flexibility, and scalability for SMTP archiving. The result, as well as the list of new and exciting capabilities, are impressive!  We plan to elaborate on a few of the new features in future posts.
As you look to upgrade, check out all of the resources available to guide you through the process, including these from Veritas. And, as always, let us know if we can help!
Veritas and the Veritas Logo, and Enterprise Vault are trademarks or registered trademarks of Veritas Technologies LLC or its affiliates in the U.S. and other countries. Other names may be trademarks of their respective owners.