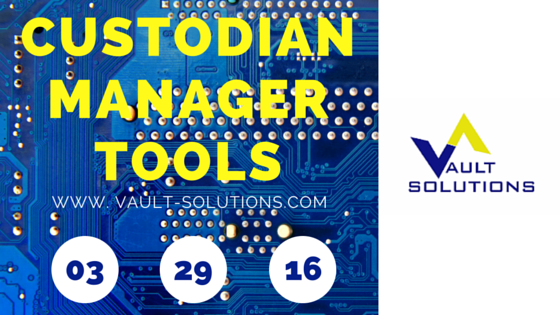 Organizations using Veritas Enterprise Vault™ Discovery Accelerator might need to import, synchronize, and map large numbers of custodians into their Discovery Accelerator environment. For them, Vault Solutions' Archive Accelerator Custodian Manager Tools may be just what they're looking for to ensure a smooth process. Whether it's completing a discovery or putting documents on legal hold, many companies need to be able to quickly and precisely retrieve data related to a topic or particular user at any given moment. This means that archived data needs to be organized, on point, and discoverable in its environment – even when that environment becomes complicated due to the process of data importing.
Archive Accelerator Custodian Manager Tools is an application designed to import CSV and XML files containing user account information, aliases, and email addresses using predefined business logic. Imported records are either merged with existing custodian profiles or new profiles are created in the Veritas Custodian Manager database safely and accurately.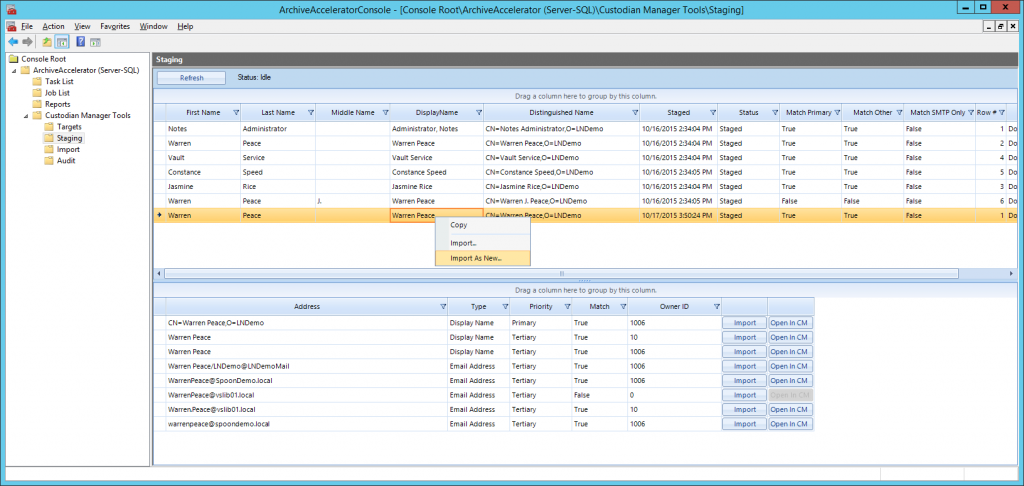 Companies are able to utilize a traditional mechanism to import custodian data to Discovery Accelerator. This is commonly done by synchronizing with Active Directory and IBM® Lotus Notes® and Domino® data. This presents a challenge when there are custodians from other systems that need to be in the new Discovery Accelerator environment: former employees, users that were part of an old email system, and most frequently, data sets of newly acquired or merged companies. In this last scenario, addresses often do not match and need to be mapped to existing addresses to prevent the creation of duplicate data.
Custodian Manager is also flexible enough to work just as well with small environments as it does with enormous ones. Just recently, we imported and merged 136,000 custodian records all at one time – first attempt, with no duplicates. This type of performance provides for fewer business interruptions as user records are transitioned efficiently and effectively.
Choosing a method that is efficient and reliable when importing large amounts of custodian data into the Discovery Accelerator environment is critical to business continuity. To learn more about how Vault Solutions Archive Accelerator Custodian Manager Tools may be the perfect solution to your data mapping challenges, contact us today. We're always happy to help you find the right solution for your data needs.
Veritas and the Veritas Logo, and Enterprise Vault are trademarks or registered trademarks of Veritas Technologies LLC or its affiliates in the U.S. and other countries. Other names may be trademarks of their respective owners.
IBM, Lotus Notes, and Domino are registered trademarks of International Business Machine Corporation in the United States, other countries, or both.