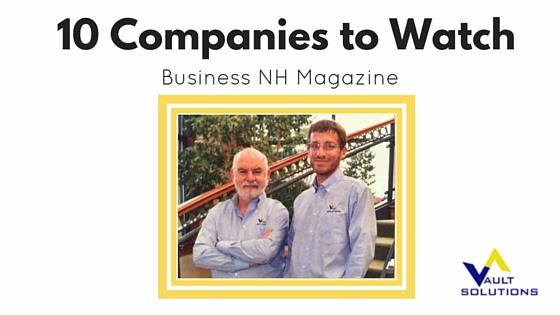 We have been celebrating here at Vault Solutions LLC.
In addition to celebrating our 9th anniversary last week, our company was named in Business NH Magazine's 10 to Watch list once again!
It's quite an honor to be among such great local companies laying down our roots and growing right here in New Hampshire. Thanks to Business NH Magazine for the recognition and write up in this month's issue.
We hope to see you Monday, February 1st at The Ultimate Biz(NH) Bash as we celebrate with our peers!