Next up in our "Meet the Team" series is a name that many in our Vault Solutions extended family will recognize – Tyler Reed.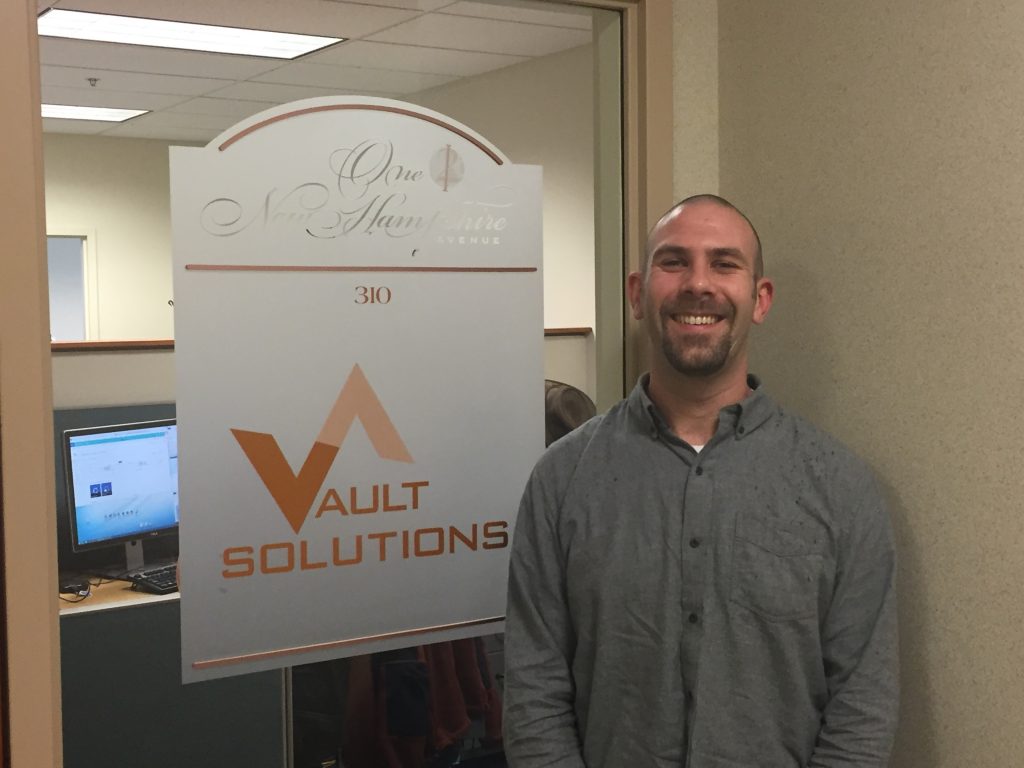 How long have you been with Vault Solutions?
I've been with Vault since July of last year (2015).
What role(s) do you play on the team?
I'm the Sales Manager, and the general all-around handy man in the office.
What brought you to Vault Solutions?
For me, coming to Vault Solutions was a great opportunity for growth, and the challenge of something new.
What do you do when you're not at the office?
I'm always outside. Even in the winter. Love getting my hands dirty. My hands constantly ache and will never look the same. I get them so beat up, I must update my fingerprint scanner with my 'new prints' every couple months.
What's a fun fact that most people don't know about you?
I hate seafood. As a Mainer it's unheard-of. I often pretend I'm allergic to make things easier.
What else would you want people to know about you and what your unique contributions to the team are?
I love to teach and motivate. It's a passion of mine to see someone's face light up, feeling good about something new they've learned – whether it be about an interest or something new they've learned about themselves.
What is something that not many people outside of your close circle know about you?
I'm currently working with my husband and our friends to start a self sustainable tiny house community in Maine. An "ECOmmunity" if you will.