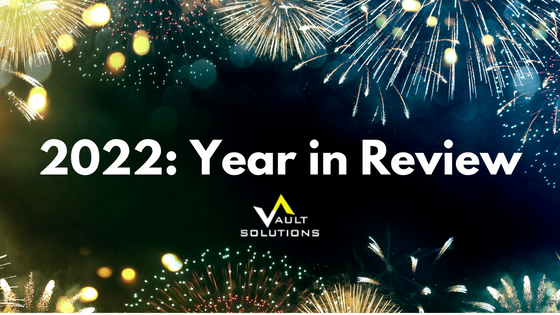 Another year has come to a close, and it never ceases to amaze me how quickly they fly by. Though the time went quickly, we still managed to accomplish a great deal during these past 365 days 
On the product front, there are two highlights that stand out from 2022. First, we updated our web-based Enterprise Search application so that it runs smoothly on iOS and Android (mobile). Everyone works from multiple devices each day, so this enhancement enables our customers to get the job done seamlessly.
Our largest Archive Accelerator Policy Manager customer put the product into production after extensive user acceptance testing. They are using it to filter through all the emails for over 70 thousand employees worldwide to deliver only those needing review to their compliance team. That is over four million messages being filtered daily. 
This exciting launch is the result of a tremendous amount of work by our dedicated team of employees and our customer's internal team. The impact that the product is having in terms of time, efficiency, accuracy, and resources is outstanding, and the bonus is that all Policy Manager customers will benefit from the improvements as we move forward!
Speaking of our incredible team at Vault Solutions, we were able to celebrate together a few times this year with our in-person quarterly meetings and our annual Holiday Party in Portsmouth, New Hampshire. We are fortunate to have the absolute best employees and are so grateful that they are part of our family.
And what better thing to celebrate with family than a birthday! Just a few weeks ago, Vault Solutions turned 18. We started with just the two of us (David and Jeremy) and have grown this family-run, veteran-owned business into a company that stays ahead of the data, constantly building on and enhancing products to provide best-in-class data management solutions. Our customers can be found across the globe and include some of the most prestigious international financial institutions, legal organizations, and enterprise companies.
Not bad for a few guys from New Hampshire!
Thank you for being a part of our year, our story, and our family.
Sending you wishes for a happy, healthy, and prosperous New Year,
Dave, Jeremy, and the entire team at Vault Solutions