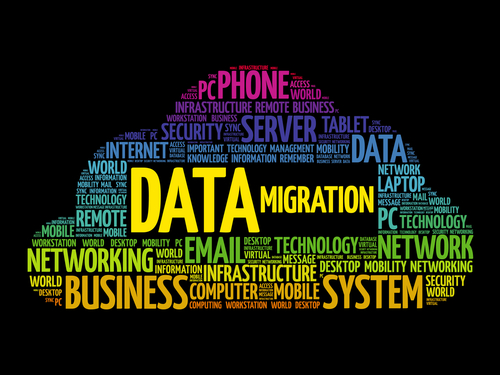 Collaboration is a key component in business success, and in order to operate seamlessly, many businesses turn to Microsoft Office 365, a collection of Microsoft hosted applications. For Veritas Enterprise VaultTM customers, this most often means utilizing Exchange Online for their email, making it necessary to migrate their Enterprise Vault on-premises mailboxes archives.

In order to make this move as smooth as possible, there are several things to know and factors to consider, as outlined in a recently released Veritas White Paper. We thought it would be helpful to talk about a few aspects of a migration like this that are critically important:
• Preparing to migrate and migrating
• Disabling Mailbox Archiving
• Journal vs SMTP archiving, and
• Archive searching post migration

First, one must consider the current Enterprise Vault environment before migrating to Office 365:
• Is Enterprise Vault Exchange Journal archiving enabled?
• Is Enterprise Vault Mailbox Archiving for Exchange enabled?
• Are there mailboxes already migrated to Office 365?
• Are there mailboxes yet to be migrated to Office 365?

One of the first things to understand is that out of the box, Enterprise Vault functionalities are restricted when a mailbox is migrated from Exchange on-premises to Exchange Online. However, with some planning and the use of additional products, your migration can be smooth and efficient, and users can have unimpeded access to all their email.

For example, Mailbox synchronization is not applicable for migrated mailboxes, requiring that mailbox synchronization is run before migrating to ensure any policy changes are applied to the mailboxes. It is possible to migrate the mailboxes with short-cuts intact if you use a product such as Archive Accelerator Restore which can replace the short-cuts with the original items post migration.

So, the process is typically:

1. Update the mailbox policy to disable mailbox archiving
2. Update the Enterprise Vault desktop policy to disable functions such as Store and Restore
3. Run provisioning to apply the new policies (this must be done before the mailboxes are migrated, since Enterprise Vault won't be able to provision the mailboxes once in Office 365.)
4. Migrate the mailboxes. Note, the user will still have short-cuts, but these short-cuts will continue to work.
5. Optionally use Archive Accelerator Restore to replace the short-cuts with the original items. (if you don't do this step, you may need to keep the Enterprise Vault mailbox archives in place)
6. Optionally use Archive Accelerator Restore to migrate the messages that didn't have mailbox short-cuts. Some companies don't care about items which the user didn't have short-cuts for. Others do this step but place these items in the users Online Archiving in Office 365 if they have that feature. Another option is to have these messages put into a subfolder in the user's mail mailbox.


An alternative way to migrate the mailbox archives to Office 365 is to use Enterprise Vault (either the supplied PowerShell command Export-EVArchive, or the Export wizard) to export the archived items for each mailbox archive into a .PST file and then import them to Office 365.

If you have been using Journal archiving, you also need to consider how you will do that going forward. In Office 365 it is not possible to journal data to a Journal mailbox located in Office 365. Read this article from Microsoft about journaling in Exchange Online. Take note of this paragraph that makes it clear that you can't use an Exchange Online mailbox as a journaling mailbox:

"You can't designate an Exchange Online mailbox as a journaling mailbox. You can deliver journal reports to an on-premises archiving system or a third-party archiving service. If you're running an Exchange hybrid deployment with your mailboxes split between on-premises servers and Exchange Online, you can designate an on-premises mailbox as the journaling mailbox for your Exchange Online and on-premises mailboxes."

So, the alternatives are:

1. Keep an on-premises Exchange server to Journal to
2. Use the more efficient SMTP archiving feature of Enterprise Vault (this is the recommended course, as it reduces the size of you archives and increased the rate at which Enterprise Vault can archive messages. It also eliminates the need for an on-premises Exchange Server.
3. Don't archive data at all from Office 365, but rather rely on the built-in capabilities of the Office 365 eDiscovery and Compliance features. While some companies do this, we find that most stick with Enterprise Vault for Compliance and eDiscovery needs. This is especially the case for financial institutions who typically insist on keeping a separate copy of the data, often on WORM storage.

Regardless of how you archive your journals, many customers want to give the ability to search archives to their end users. To achieve this goal, our product, Archive Accelerator Enterprise Search, allows the end user to directly and securely search their archived emails contained in SMTP or journal archives. This activity is restricted to only those messages they have sent or received. It allows users to view all their messages, even those that have been deleted from their mailbox. It also provides a way for users with the correct permissions to view another users email.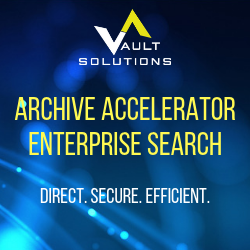 It is true that some Enterprise Vault functionality is restricted after migrating on-premise Exchange mailboxes to Office 365, but it doesn't have to be that way. Short-cuts can be restored, end users can search ALL their email from one easy-to-use location, and email can still be journaled.

In summary, make sure you prepare before migrating so you can avoid some of the pitfalls that have complicated other companies' migrations.
Are you ready to take the next step and talk about how we can help make your migration to Office 365 seamless?